​
Retail vs. Buylist Pricing
Buylist prices are what major retailers will pay you to buy your cards, and is what most individuals should expect without a lot of effort.
This differs from retail price, which is the card price you would see at shops or on marketplaces.
Buylist value is at least 20% less than retail, but is likely to be 30-40% on average. As a general rule, the cheaper the card, the higher the spread between buylist and retail value.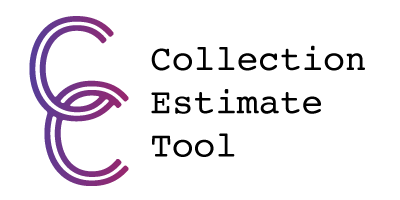 Our estimate tool will appraise your Magic: The Gathering collection based on each card's best
buylist price
, and for the condition provided (if any).
Import Instructions
We will prompt you to provide the URL of your TCG collection, and import it for you.
In Settings, set export to CSV format.
Export your collection.
In 'All Cards' lists view - Press the ... drop down and choose 'Share - Buy - Sell'.
Then select 'Create CSV file'.
Select these field options:

Scryfall ID
Name
Quantity
Condition
Foil
Language

Choose Separator: Comma
To create an export file, go to Inventory > Tools > Export
Go to Collection > Export.
Choose the CSV export option.
Check the box to "fill in missing printing data".
Go to your Collection.
Click the Export option.
Required fields / header names:

name

foil

:

non-foil

: leave empty, 0, or "no".

foil

: 1, "yes", or "foil".

foil-etched

: "foil etched" or "etched".

some combination of the following:

scryfall_id

: best card identifier option.

set_code

: set abbreviation (per Scryfall).

set

: name (per Scryfall).

Optional fields

quantity

(default 1)

collector_number

language

condition

: value of nm, lp, mp, hp, dmg